Lifestyle Property with B&B for sale in Australia

Lifestyle Property with three Luxury bed and breakfast villas located just one hour from Adelaide in MANNUM on the Murray River in South Australia
This Luxury River Property is ideally suited for people:
Searching for a Lifestyle property with:
1.  Boating, water sports and fishing within 5 minutes of the property
2.  Superb facilities for business, hobbies and leisure activities
3.  A modern energy efficient home with plenty of room for entertaining.
Those seeking to buy a B&B (bed and Breakfast) Business.
People seeking Permanent Australian Residency via one of the subclass Australian Business Migration Visa options.
People looking for a property within an hour of a Capital City with a real country feel.
 MANNUM LOCATION:
MANNUM is a historic town just one hour from Adelaide. It is the birthplace of the Australian Paddle Steamer industry established 100 years ago.
Today, the paddle steamer era has ended and the Murray River has taken on a new role as a holiday /tourism destination. Due to its close proximity of being only 80k from Adelaide, it is an extremely popular day trip destination for short holidays.
Riverview Rise Retreats are located on the opposite side of the river 5 minutes from the main MANNUM Township on a property specifically zoned for Recreation and Tourism. The environment is authentic natural bushland which has been landscaped with the purpose of being low maintenance.
Access to the property is via a direct route of 28km off  the South Eastern Freeway to Melbourne. We also have two airports located within 15 minutes from MANNUM.
This Mannum Property for Sale consists of two Titles and can be purchased as an entity or one of 2 options:

1..  Homestead with 3  Luxury villas on 28 acres
2.. Vacant Land 12 acres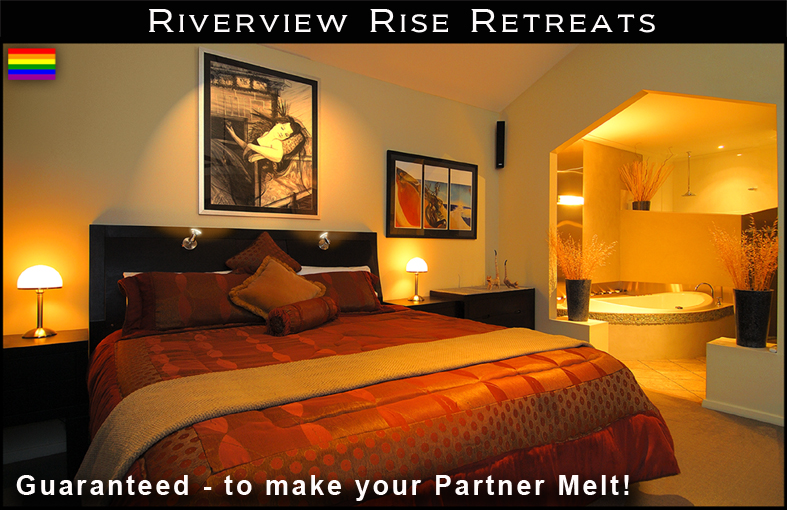 Option 1. Homestead with 3  Luxury villas on 28 acres

Large modern Homestead with panoramic river views set on 28 luxurious acres
3 x Fully furnished operating Luxury Retreats (Luxury Bed & Breakfast) 'Riverview Rise Retreats'
Large outdoor entertainment area with grape vine canopy & waterfall
Massage therapy room fully fitted
Industrial shed 100′ x 40′ with 3 phase power – Approved Cat. 3 Light Industrial
Double car garage 20′ x 30′
Granny flat / Games room 20′ x 30′. Lined with bathroom/kitchen facilities.
300 tree olive grove with irrigation, with profitable fruit olives
Numerous animal enclosures for chickens and other pets
Private water supply direct from the River Murray
NEW 20kw Solar Power system with back to grid feedin
Private roads
Price by Negociation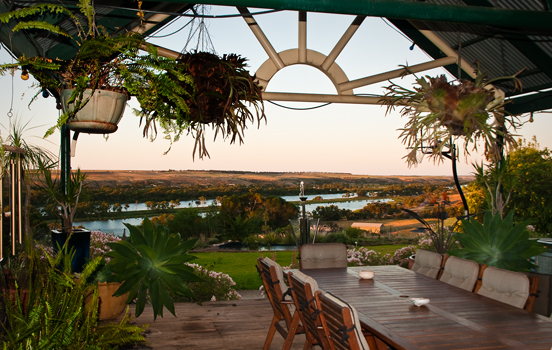 Option 2.Vacant Land 12 acres
Undulating clean 12 acres, all with panoramic river views
With Subdivision approvals in place till June 2015
Private water supply
Sown to thick Pasture
Offer Range:  AUD $200,000 – $250,000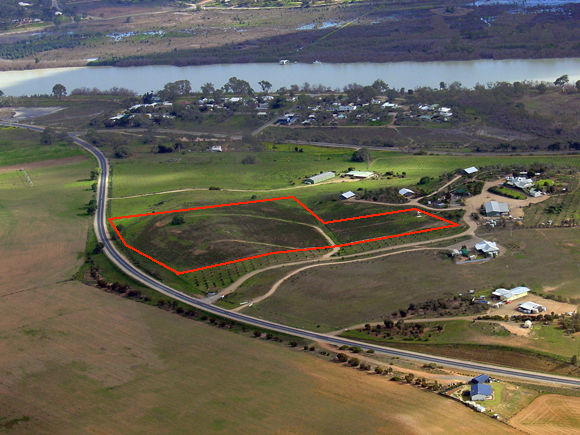 Lifestyle Property | Country Estate with B&B for sale Australia
This business may be ideally suitable to people seeking to immigrate to Australia for Permanent Australian Residency via one of the subclass Australian Business Migration.
Inspection by appointment only contact: Wink Chorney 0400 310 380